Tiburon Fire is once again a drop off site for Toys for Tots!! We will be accepting only NEW and unwrapped toy donations (please do not leave old or used toys, books, dolls, stuffed animals, etc.) until December 10th, 2021. Please deliver donations to 1679 Tiburon Blvd., M-F during business hours (9am-5pm) by ringing the call button at the front door of the station.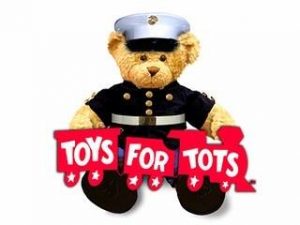 SANDBAG INFO:
Tiburon – Self-serve sandbag filling stations are available at Blackie's Pasture gravel parking lot and at the Tether Park tennis courts parking lot near Beach Road.
Belvedere – There are marked wooden sandbag-filling stations on Lagoon Road across from Maybridge Road, on Community Road at Mallard Road and across from 73 West Shore Road.
FOR PURCHASE:
Shamrock Materials (415) 455-1575, 548 DuBois St, San Rafael
Flood bags – ready-made
Goodman's, (415) 388-6233, 775 Redwood Hwy., MV
Have bags – empty and full
Water Components, (415) 451-1780, 44 Simms, SR (near Marin Sanitary)
Have bags – empty and full
IF YOU SHOULD HAVE FURTHER QUESTIONS REGARDING SANDBAGS IN BELVEDERE OR TIBURON, PLEASE CONTACT BDPW OR TDPW.