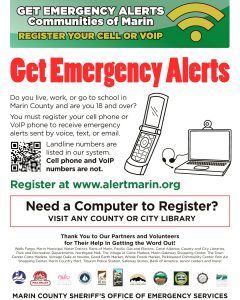 SANDBAG INFO:
Tiburon – Self-serve sandbag filling stations are available at Blackie's Pasture gravel parking lot and at the Tether Park tennis courts parking lot near Beach Road.
Belvedere – There are marked wooden sandbag-filling stations on Lagoon Road across from Maybridge Road, on Community Road at Mallard Road and across from 73 West Shore Road.
FOR PURCHASE:
Shamrock Materials (415) 455-1575, 548 DuBois St, San Rafael
Flood bags – ready-made
Goodman's, (415) 388-6233, 775 Redwood Hwy., MV
Have bags – empty and full
Water Components, (415) 451-1780, 44 Simms, SR (near Marin Sanitary)
Have bags – empty and full
IF YOU SHOULD HAVE FURTHER QUESTIONS REGARDING SANDBAGS IN BELVEDERE OR TIBURON, PLEASE CONTACT BDPW OR TDPW.