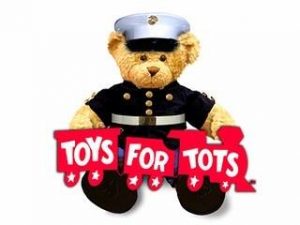 Tiburon Fire is once again a drop off site for Toys for Tots!! We will be accepting NEW (please do not leave old or used toys, books, dolls, stuffed animals, etc.) and unwrapped toy donations up until December 16th, 2020. Due to Covid-19 guidelines and restrictions, our fire stations are still closed to the public. Please leave toy donations in the boxes provided on the front porch at 1679 Tiburon Blvd., M-F during business hours (9am-5pm) and thank you for choosing to donate this year!
For Immediate Release
May 04, 2020
Find a Path Back to Normalcy on MarinRecovers.com
Recovery process outlined with content from local municipalities and experts
San Rafael, CA – Marin County is working with local industry advisory groups, comprised of subject matter experts from various fields, who will provide recommendations about how an industry – from retail to recreation to rental properties – could reopen in compliance with COVID-19 public health orders.
In addition to industry feedback, residents have access to a new online resource that provides step-by-step guidance on the gradual return to normalcy. The website, MarinRecovers.com, connects Marin County residents, business owners, community leaders, and public health professionals to collaborate on reopening the economy and community in a safe manner.
A public comment form allows individuals to provide feedback to advisory groups who are leading the campaign. Group members will work within that industry to educate the community, updating content on MarinRecovers.com and successfully implementing the plans.
There are three stages in the reopening of the local economy and relaxing of sheltering orders. They are:
Slow the Spread
Sequential Reopening Under the Stay-at-Home Order
End of the Stay-at-Home Order
"A measured re-opening process will require unprecedented collaboration of leaders from health care, industry, and government," said Angela Nicholson, Assistant County Administrator. "Through MarinRecovers.com, a progressive outline will be shared that promotes timely coordination, real-time data monitoring, and a common path forward."
Each stage of recovery has criteria that must be met before moving to the next phase to continue the successful mitigation of COVID-19 while building the infrastructure needed to move forward. To reach the final stage, enough immunity must be present in the community through natural immunity or immunization to allow unrestricted activity across all domains. Given COVID-19's prevalence with no immunization in existence, it will take time to achieve that stage.
Modeled after sonomacountyrecovers.org, developed after the North Bay Wildfires of 2017, the Marin website was a collaboration between personnel from the County and the towns and cities across the county. It was developed and staged several years ago to serve as a countywide resource in the aftermath of an emergency. Dormant and in waiting the past few years, the site has been refreshed the past few weeks with helpful recovery-focused material about the coronavirus pandemic, including resources for both businesses and individuals. Each municipality in Marin will contribute content for MarinRecovers.com so there is one unified recovery resource for all Marin residents.  
The Marin County Department of Health and Human Services' coronavirus website will still remain the authority for local COVID-19 case data and medical information.
"Collaboration across agencies during this time is critical and we were honored to help stand this mobile-responsive site up," said Rebecca Woodbury, Director of Digital Service & Open Government for the City of San Rafael. "We hope this serves as a resource to the Marin community as we all navigate the reopening process together."
Marin Recovers Watch the introductory video about MarinRecovers.com. Download a PDF of the Marin County COVID-19 Recovery Plan in English[PDF] or Español[PDF].
Please click on the link below to see the flyer for guidance on mask usage:
SANDBAG INFO:
IF YOU SHOULD HAVE FURTHER QUESTIONS REGARDING SANDBAG LOCATIONS IN BELVEDERE OR TIBURON, PLEASE CONTACT BDPW OR TDPW.