Welcome to the Tiburon Fire District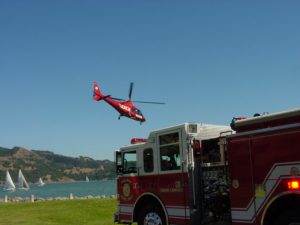 Tiburon Fire Protection District is a combination department with 21 career safety employees, one clerical and one finance officer, 18 volunteer firefighters, and six trainee firefighters. Protecting the town of Tiburon, California, Belvedere, California, and surrounding area, the Fire District's boundaries represent a diverse community with responsibility for commercial, residential, wildland/urban interface, and parts of the San Francisco bay to Angel Island State Park.
It is the mission of the Tiburon Fire Protection District to provide all-risk preparation and response which enhances the safety and well-being of the citizens and visitors and their property prior to and during fire, medical, and environmental or man-made emergencies.
SEPTEMBER 2015
September is National Preparedness Month!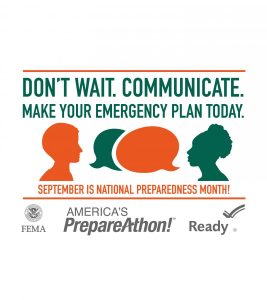 Labor Day Weekend Parade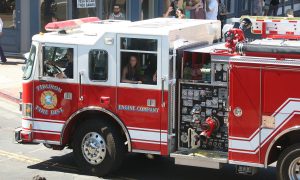 Photo courtesy of Elliot Karlan Photography
FIRE EXTINGUISHER RECALL INFO:
Kidde Recalled Fire Extinguishers